Merry Christmas from Caritas
All of us here at Caritas would like to thank you for all your support in 2022 and to wish you a very happy Christmas and New Year!
For Christmas Day we have two recordings for you to enjoy whilst celebrating this special festival:
1. In the bleak midwinter - Harold Darke's beautiful setting, with soloists Sarah Winter (soprano), Paul Rothwell (tenor) and David Butler (organ).
2. Hark! the herald angels sing - Mendelssohn, with the fabulous descant by Sir David Willcocks, David Butler (organ) and guest Llandaff Cathedral chorister Owen Hurrell.
Thursday 15 December 2022, 7.30 p.m.
St Michael and All Angels Church Lower Machen, Newport, NP10 8GU
Tickets £18
We're really pleased to be returning to the beautiful 12th century church at Lower Machen for our Christmas concert on the evening of Thursday, 15th December.
The Caritas Christmas concert is always a special, 'not to be missed' event in the calendar. Tickets are already on sale so you can book your place now via the button below.
As always, proceeds will be to charitable causes, more information to follow.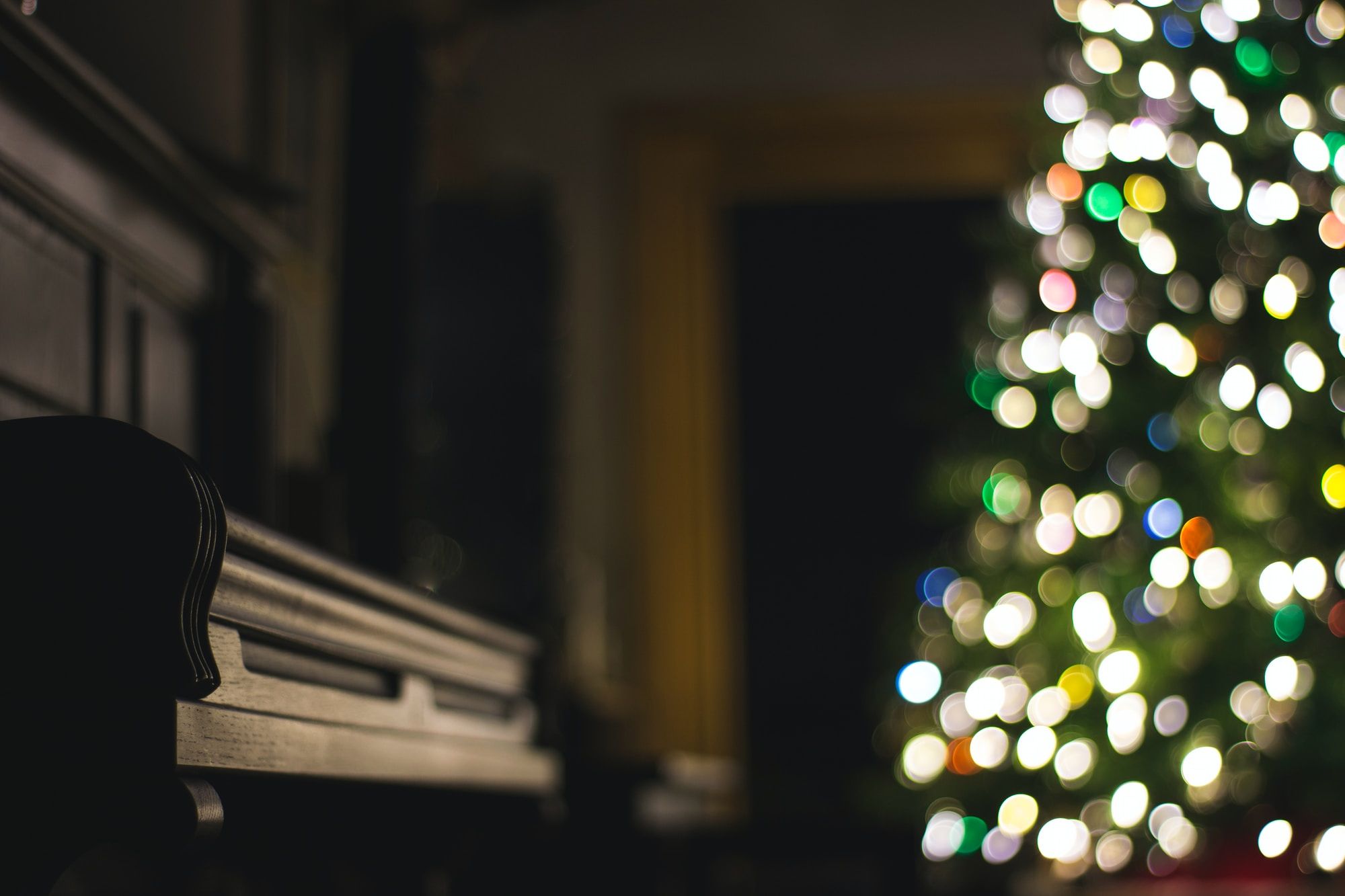 My spirit sang all day - Gerald Finzi
In case you haven't yet bought tickets for our Caritas Remembrance Concert on Saturday, 12th November, you can find the link through the buttong below.
We have a wonderful array of music lined up for you, including:
'Crossing the bar' by Hubert Parry
'Lacrimosa' and 'Amen' from Mozart's 'Requiem'
'The souls of the righteous' by the highly regarded Welsh composer and a keen follower of Caritas, Geraint Lewis; this fine anthem was sung in St Paul's Cathedral last month following the death of Her Majesty Queen Elizabeth.
The programme will also include two choruses from Mendelssohn's oratorio 'Elijah', music by Tallis, Byrd, Howells and a choral version of the very popular 'Adagio' by Samuel Barber.
In the meantime, we bring you this delightful, short part-song 'My spirit sang all day' by the English 20th century composer Gerald Finzi, recorded at a recent Caritas rehearsal in St German's Church where our Remembrance concert will be held:
It is one of seven pieces set to the poetry by Robert Bridges, a vibrant, ecstatic declaration of love; the refrain "Oh, my joy!" is very poignant as the piece was written around the time of Finzi's marriage to his wife Joyce (Joy).
With all best wishes - and very much hoping to see you on the afternoon of 12th November!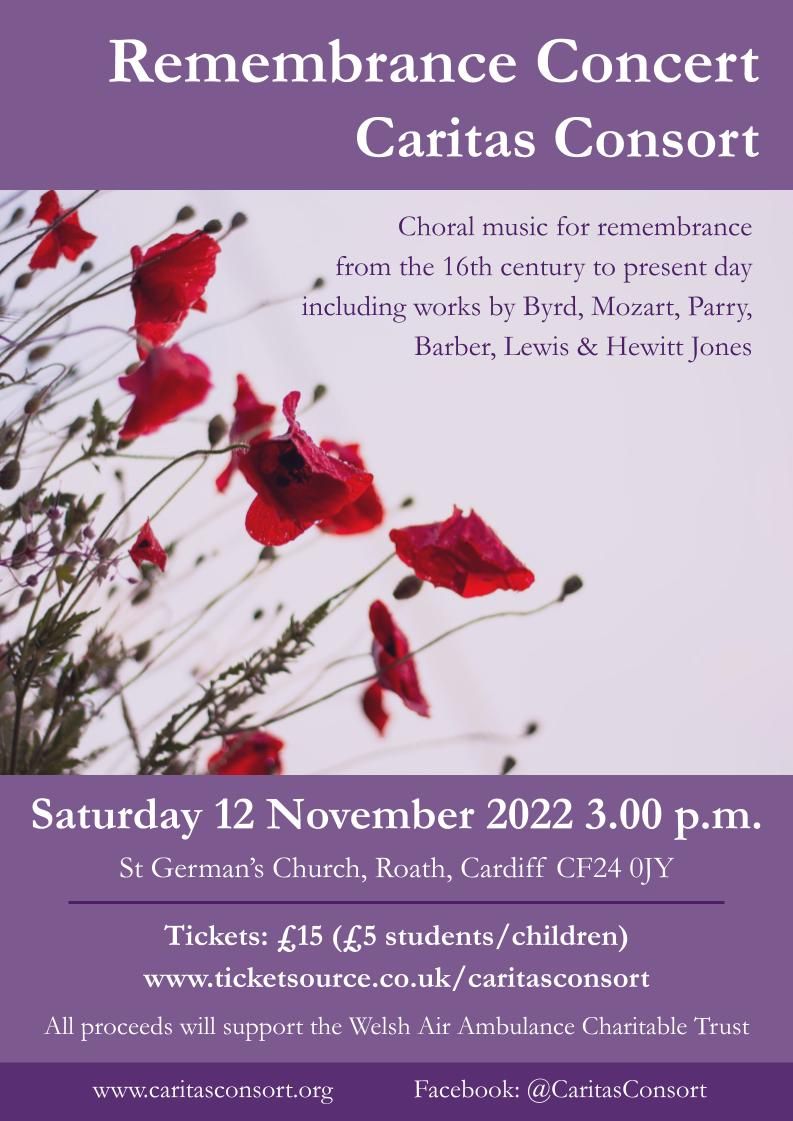 Saturday 12 November 2022, 3.00 p.m.
St German's Church, Roath, Cardiff
Tickets £15 (£5 students/children)
The programme for the concert will include a wide range of pieces for Remembrance from the 16th century to the present day, including a beautiful choral version of Samuel Barber's well loved Adagio, one of Hubert Parry's Songs of Farewell and an attractive arrangement of Hymn to the fallen (from the film 'Saving Private Ryan') by Tommy Hewitt Jones.
As ever, all proceeds will go to charities, the primary recipient this time being the Wales Air Ambulance Charitable Trust, a charity which does wonderful work across Wales for the critically ill and injured, relying purely on charitable donations rather than any government or NHS funding.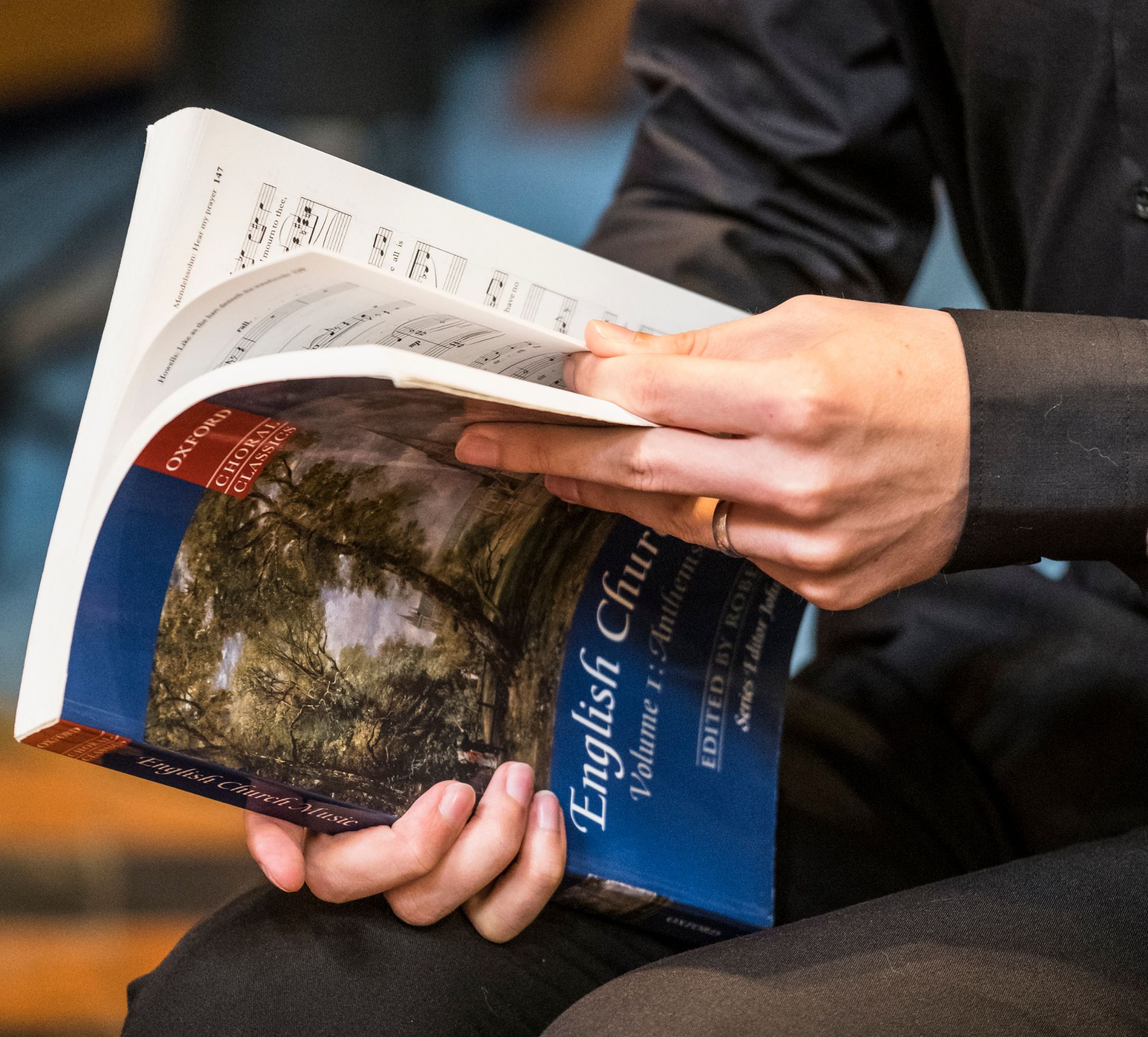 Save the date - Saturday 12 November
We are delighted to be able to give you the date for our next Caritas concert: Saturday 12th November at 3.00 p.m. in the fabulous setting and acoustic of St German's Church, Roath, Cardiff.
This will be the first time we have done a concert with music for Remembrance; we shall have a whole range of beautiful pieces in store for you - more details will be available later.
We will update the website with the ticket booking link during the next two weeks; but in the meantime, please save the date and we very much hope to see you on 12th November!
A very special Caritas event
We are really pleased to report on a wonderful service which took place last Saturday: Caritas was invited to sing at the wedding of one of our own Caritasians, Sarah Choi, with Richard Winter in the beautiful St Davids Cathedral, Pembrokeshire!
Sarah and Richard have donated a very generous sum of £1,500 to charity in line with the usual fund-raising process regarding the involvement of Caritas at an event; we'll let you know soon which charity they have chosen.
We have included two photos below; the first is of the Caritas group on the day, whilst in the second photo you can also see Simon Pearce (Director of Music at St Davids Cathedral) who accompanied us superbly on the organ and, in the centre, the grandparents of the bride, Christopher & Sylvia Gower. Christopher, a former Director of Music at Peterborough Cathedral, composed a very attractive and appropriate anthem 'Love never ends' for the occasion.
Our warmest congratulations to the happy couple!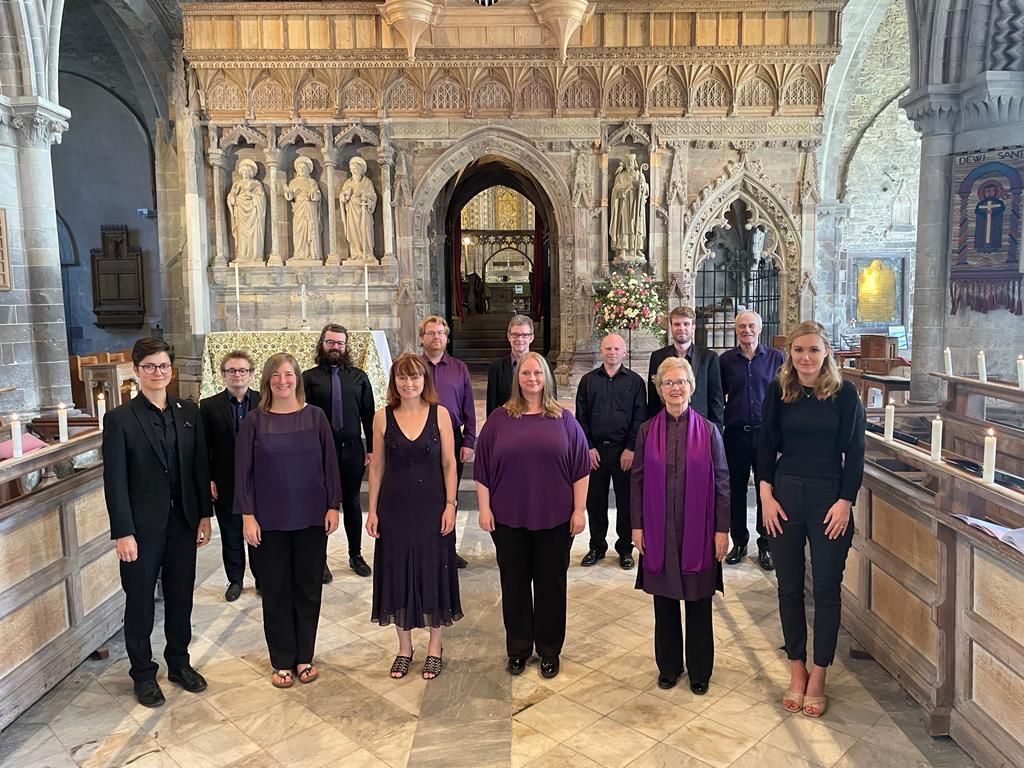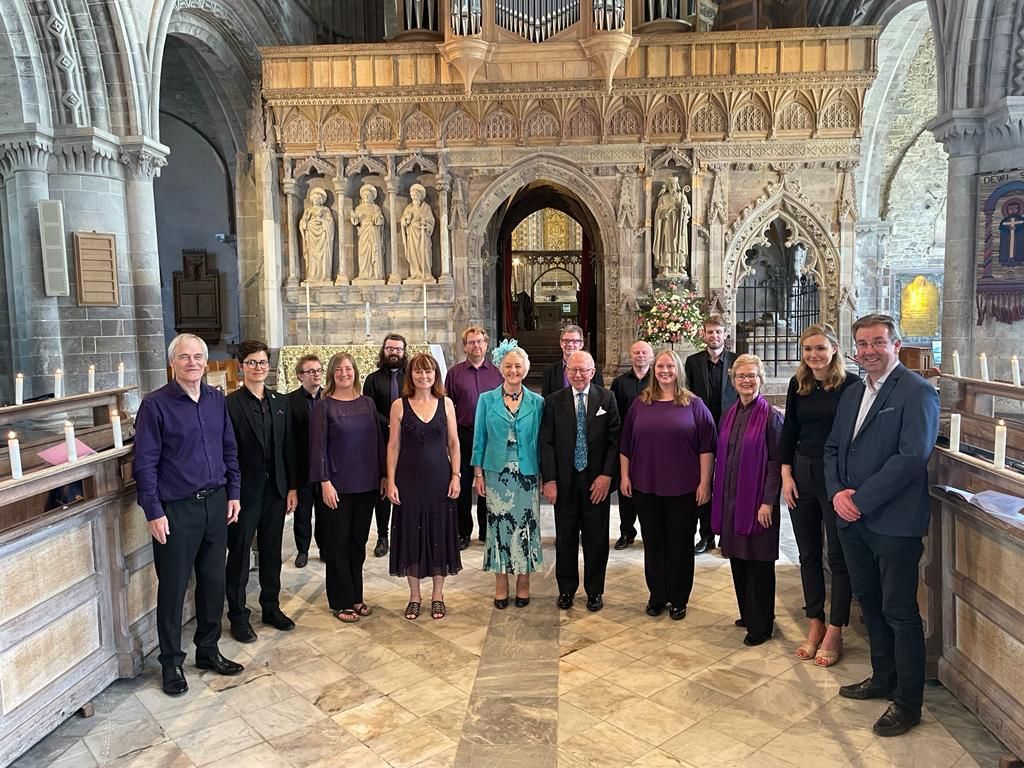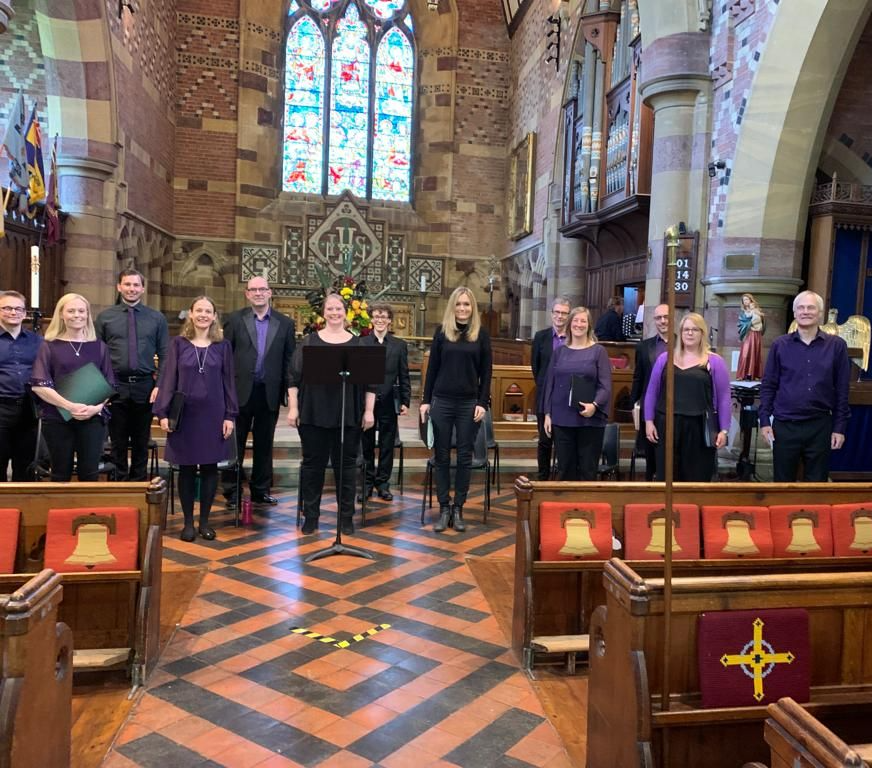 £1,300 raised at Caritas' summer concert
Thank you to everyone who joined us on Saturday for our summer concert in the beautiful St Augustine's, Penarth.
We had a very enjoyable afternoon: fourteen singers, including David Butler our organist, put on a varied programme of choral and organ music.
Through the sales of tickets, CDs and donations we raised an incredible £1,300, with £900 being given to our primary charity of the day, Shelter Cymru, and £400 going to the Ministry Area of which St Augustine's Church is a member.
This brings our fundraising total to over £57,000 for 61 different charities and other good causes!
We look forward to seeing many of you in the autumn for our next concert; details to be announced soon!
Tips for traveling to St Augustine's
As this is our first concert at St Augustine's Church since 2014, we're keen to give you some information about how to get there:

> The church is situated at Penarth Head with a stunning view over the bay towards Cardiff.
> It's just a 10-minute drive from Cardiff, or you can take the 7-minute train from Cardiff city centre to Cogan (or 14-minutes to Penarth centre) and enjoy a walk through Penarth. There are lots of great lunch spots along the way!
> There is plenty of parking available on the surrounding residential streets.
> Information about accessibility and step-free access can be found on the church's website here: parishofpenarthandllandough.co.uk/accessibility.html

We look forward to seeing you on Saturday 11th June!
A piece for a Jubilee? It has to be Jubilate! Have a listen to this great Jubilate by Herbert Howells from our Caritas CD.
And you can hear Caritas sing it live, in St Augustine's Church Penarth on the Queen's Official Birthday, 11th June at 2.30 p.m.! Tickets available through the button below.
A Celebration of Joy, Light and Peace
We are delighted to provide some more information about the music which we shall be singing at our concert on Saturday, 11th June at 2.30 p.m. in St Augustine's Church, Penarth.
The theme of the concert is 'A Celebration of Joy, Light and Peace'; music will include a wide range of pieces on this theme including the stunningly beautiful 'Ave Maria' by the Renaissance composer Robert Parsons, two attractive works by Mendelssohn including his setting of psalm 43 with its great declaratory statement 'Send out thy light,' and three contrasting settings of the well-known text 'Be thou my vision', from the traditional Irish tune 'Slane' to the beautiful contemporary setting by Bob Chilcott, for soprano soloists and choir.
We shall also be including great music from the Romantic era by Elgar and Stainer, whilst the Baroque period is represented by Handel's stunning Coronation Anthem 'Zadok the Priest' as part of a closing section honouring the Queen on her official birthday.
Book your tickets today by clicking on the button below!
Five reasons to book your tickets to hear Caritas in Penarth on 11th June, 2.30 p.m.
😍 To hear joyful sacred and secular choral music from the Renaissance to contemporary composers
🏡 An opportunity to raise money for Shelter Cymru at a time when more and more people are threatened by homelessness
🎶 The beautiful venue, St Augustine's Church, with a great acoustic and fine organ
👑 To celebrate the Queen's official birthday in her Platinum Jubilee year, including hearing Handel's great Coronation Anthem 'Zadok the Priest'
🍦 A rare chance to combine listening to Caritas with a midsummer visit to a beautiful seaside town
Saturday 11 June 2022, 2.30 p.m.
St Augustine's Church, Penarth CF64 1BA
Tickets £15 (£5 students/children)
We are proud to be supporting Shelter Cymru
Caritas are proud to be supporting the charity Shelter Cymru through the ticket sales of our upcoming concert on 11 June, 2.30 p.m. in St Augustine's Church, Penarth. Learn more about their work below.
Since 2013 Caritas have raised over £55,000 for charitable causes. For each concert, our singers give their time freely so that the causes can receive all of the proceeds. Help us to support the important work of Shelter Cymru while enjoying an afternoon of uplifting, sacred and secular music, and on the Queen's official birthday Handel's great anthem 'Zadok the Priest'. Buy your tickets today by clicking the button below.
Shelter Cymru help thousands of people each year across Wales who are affected by the housing emergency by offering free, confidential and independent advice. Shelter work with people who use their services as equals. They provide information, advice and support to help people identify the best options to prevent homelessness, to find and keep a home and to help them take control of their own lives.
Shelter Cymru exists to defend the right to a safe home and fight the devastating impact the housing emergency has on people and society.
They believe that home is everything.
Caritas Summer Concert
Saturday 11 June 2022, 2.30 p.m.
St Augustine's Church, Penarth CF64 1BA
Tickets £15 (£5 students/children)
Caritas Summer Concert - Tickets now on sale!
Saturday 11 June 2022, 2.30 p.m.
St Augustine's Church, Penarth CF64 1BA
Tickets £15 (£5 students/children)
We are delighted to be able to give you details of our Caritas concert on the afternoon of Saturday, 11th June!
We shall be returning to the wonderful setting of St Augustine's Church, Penarth, where we gave a concert in 2014 and the venue of our CD recording four years later. It is a superb building with a magnificent 19th century William Hill organ - and an excellent acoustic for choral music!
The concert will include a whole set of glorious sacred and secular pieces with very positive themes for these troubled times: themes of joy, praise, light, peace and love - and much more too.
We shall also pay tribute to Her Majesty the Queen in the final section of the concert in this special year of her Platinum Jubilee; in fact, it is the Queen's official birthday on 11th June.
All of the proceeds from the concert will go to Shelter Cymru and St Augustine's Church. Click on the button below to buy your tickets now.
We are very much looking forward to seeing you at this great venue on 11th June!
Our next concert is scheduled for Saturday 11th June at 2:30pm, so please place the date in your diary! We'll have news on the venue very soon so keep an eye on this page as we'll announce it here as soon as it's confirmed.
In the meantime, here's a recording of 'Jesu, Joy of Man's Desiring' taken from our recent concert at Llandaff Cathedral. The extremely famous piece needs little in the way of introduction. Taken from a larger cantata (Herz und Mund und Tat und Leben), it is a fine example of a genre Bach enjoyed - the chorale, with organ embellishment. Or rather, the organ prelude, with chorale interjections! The sung chorale is deliberately very simple - the sort of music which the common church-goer could learn and sing. This 'accessibility' was central to Lutheran theology. The organ, meanwhile, plays an elegant, extended, contrapuntally complex melody between the sung phrases.
Once again, many thanks to Stephen Moore for his very important rôle in this piece and as our organist for the concert.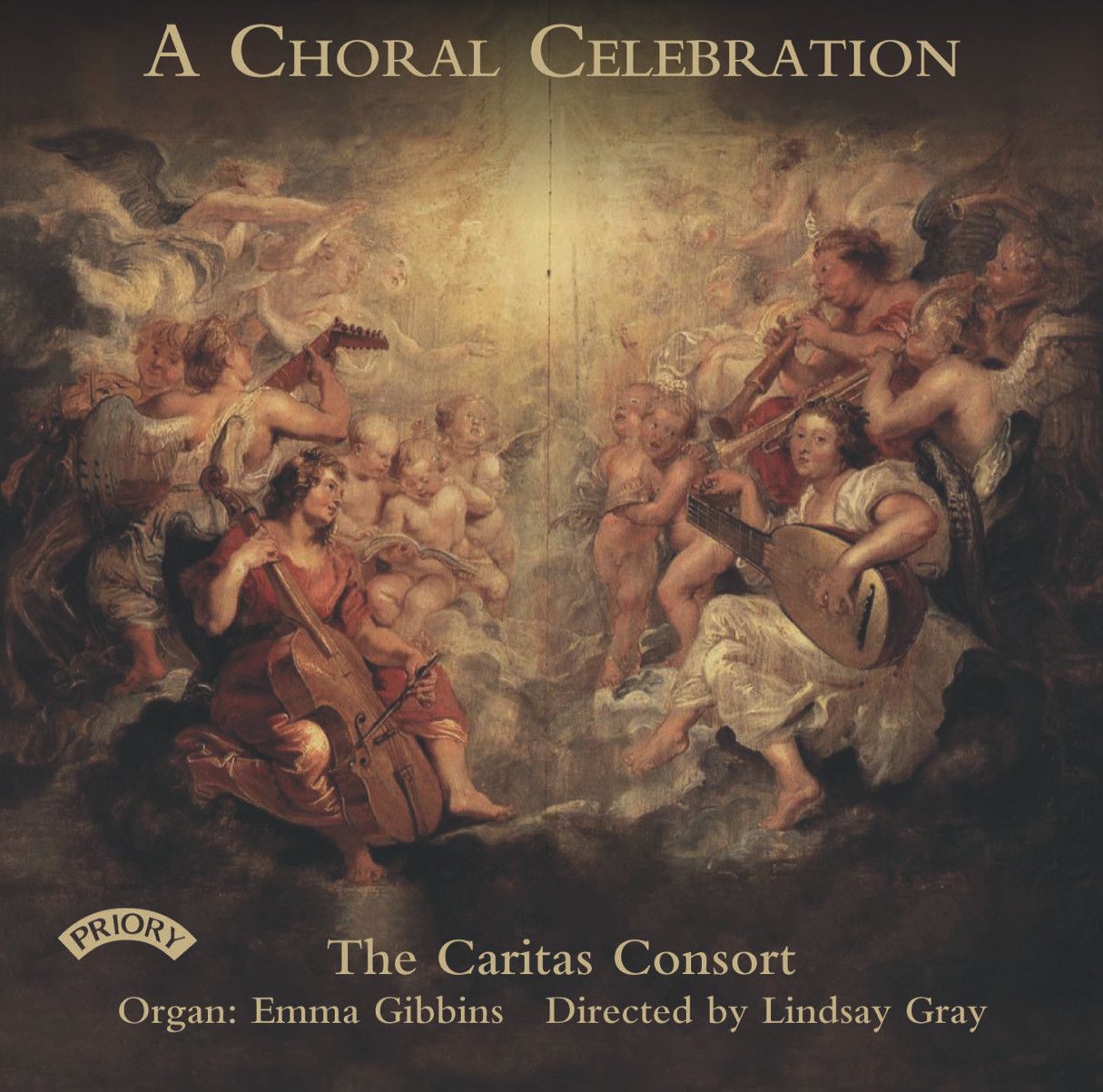 We're delighted to let you know that Caritas will be featuring on national Radio for the first time tomorrow, Tuesday, 5th April!
The Daily Service on Radio 4, which starts at 09.45 a.m. and lasts for c. 14 minutes, will close with our recording of the great Welsh tune 'Aberystwyth' from our CD, set to the words 'Jesu, lover of my soul'.
Do listen in on Radio 4 Long Wave or BBC Sounds if you happen to be free between 09.45 and 09.59!
Nunc Dimittis - Gustav Holst
We're already in the planning stages for our next concert of the year so keep a close eye on this page to get the date in the diary as soon as it's announced. Until then, here's another clip from our most recent concert at Llandaff Cathedral - Holst's setting of the Nunc Dimittis. Here's what Caritasian, Peter Wagstaff, has to say about it:
Holst's setting of the Nunc Dimittis ('Lord, lettest thou thy servant depart in peace') was written and premiered 1915, and then entirely forgotten until its resurrection by the BBC Singers in 1974. It wasn't published in print until 1979. Smooth and subtle, with a streak of pepper, this is the hollandaise sauce of Nunc settings. Holst employs modal harmonies and antiphonal textures inspired by the Renaissance composers he so adored - Byrd and Palestrina - even making a nod to the traditional verse structure of Renaissance canticles, with soloists (here soprano and tenor) taking short lines between denser choral sections. He departs from the early-modern masters, though, in his use of tempo, which he pushes faster and faster at each new section. The greatest challenge to conductor and choir is not to get too fast too soon, or you have nowhere to go!
Gloria - Howells St. Paul's Service
We were very fortunate to make use of the wonderful organ at Llandaff Cathedral during our concert earlier this month. With very fine playing by Stephen Moore, the Director of Music at the Cathedral, here is the Gloria section of Howells' St. Paul's service.
The emotionally charged build up and climax in the final section of the Gloria is one of the most memorable and special moments in 20th century church music.
'Morning Star' by Arvo Pärt
Here's an excerpt from our recent concert in Llandaff Cathedral - featuring 'Morning Star' by the Estonian composer Arvo Pärt. The following text was written by Caritasian Peter Wagstaff for the programme.
A number of Arvo Pärt's works are the result of commissions to mark significant anniversaries. In the case of Morning Star it was the 175th birthday of Durham University in 2007. Just as he has repeatedly shown a knack of selecting place - and people - specific texts for such occasional pieces, Pärt chose a prayer inscribed above the tomb of St Bede - better known as The Venerable Bede - in Durham's mighty cathedral. Pärt uses tight textures, packed closely together and in high registers, to create the shimmering effect of celestial starlight. This is punctuated by the bass entries (both shocking and pleasing when you first hear them), which seem as the deep darkness against which the Christ-light gleams. The breadth between the upper and lower registers creates a sense of almost infinite space. This is Pärt doing what Pärt does best.
We're sure many of our supporters have been deeply moved by the situation in Ukraine and as a choir whose primary focus is raising money for charitable causes we couldn't just sit back and watch. Therefore, at our concert last weekend we held an extra collection for the UK's Disaster Emergency Committee Ukraine Appeal (DEC) and featured 'Prayer for Ukraine' in our programme. If you weren't there but would like to donate to this vital cause, please click the purple button below. Thank you! 💙💛
Translation:
Lord, oh the Great and Almighty,
Protect our beloved Ukraine,
Bless her with freedom and light
Of your holy rays.

With learning and knowledge enlighten
Us, your children small,
In love pure and everlasting
Let us, oh Lord, grow.
We pray, oh Lord Almighty,
Protect our beloved Ukraine,
Grant our people and country
All your kindness and grace.
Bless us with freedom, bless us with wisdom,
Guide into kind world,
Bless us, oh Lord, with good fortune
For ever and evermore.
Oleksandr Konysky (words) and Mykola Lysenko (music). Arranged by Lindsay Gray.
The score is available to view and download for free by clicking here.
With special thanks to Llandaff cathedral for filming this for us.
Over £3000 raised at Llandaff Cathedral
We are thrilled to announce that last night, our first concert at the wonderful Llandaff Cathedral raised a record-breaking £3,269.48 for 4 incredible charities. Thank you so much to all of our generous supporters and audience members.
Over 130 audience members contributed £2269.48 in ticket sales which will be split between The Huggard Centre, The Wallich, and Llandaff Cathedral. A further £1000 was raised on the night for the Ukraine Humanitarian Fund. An extra piece was included in the programme entitled "Prayer for Ukraine" by Oleksandr Konysky (words) and Mykola Lysenko (music), arranged by our very own Lindsay Gray. The score is available to view and download for free by clicking here.
Thank you again to all of our wonderful supporters and audience. We are humbled by your generosity.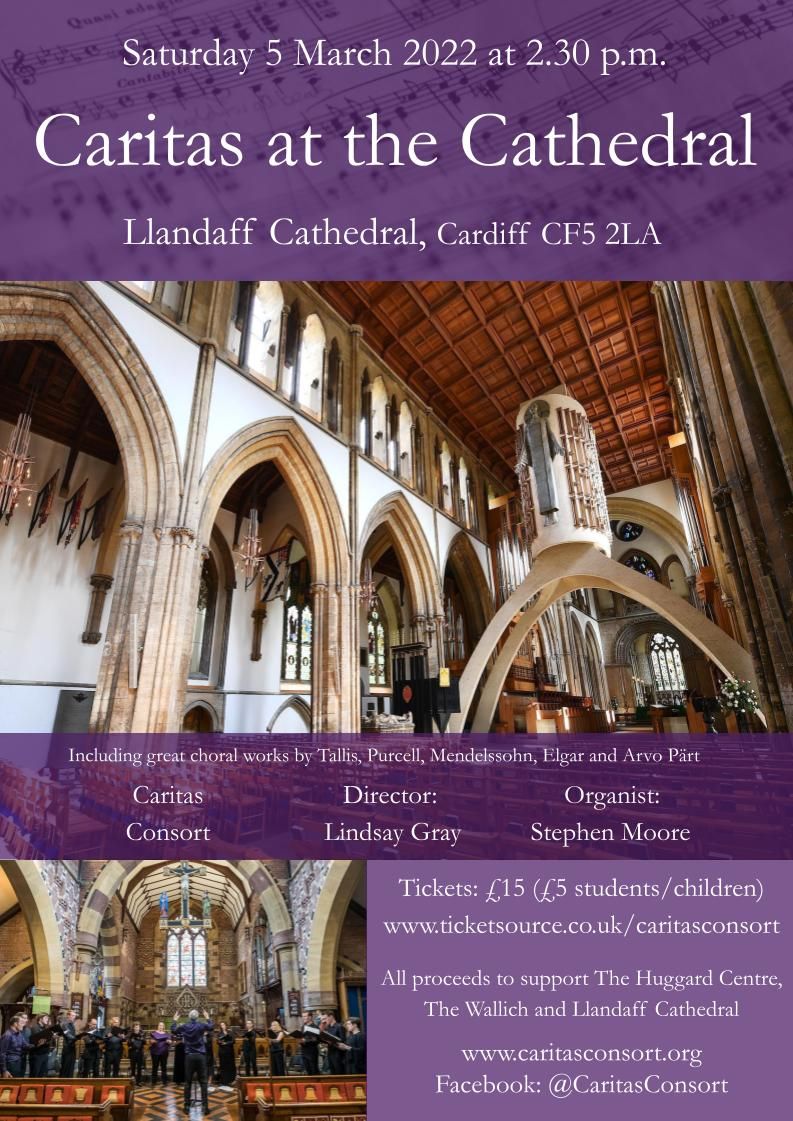 The charities we are supporting in March are...
We are delighted to announce that all of the proceeds from our upcoming concert on 5 March 2022 will go to support the excellent work of The Huggard Centre, The Wallich and Llandaff Cathedral.
Both The Huggard Centre and The Wallich are local charities based in Cardiff, supporting those experiencing homelessness; helping with their immediate needs and providing long-term support to build their future. The Huggard Centre are Wales' leading centre for people who are homeless and sleeping rough. For more than 30 years they have been supporting individuals who are living on the streets, sofa surfing or experiencing homelessness in Cardiff. The Wallich are striving for a Wales where people stand together to provide hope, support and solutions to end homelessness. They have three core objectives: getting people off the streets; keeping people off the streets; and creating opportunities for people.
Caritas is also delighted to be in Llandaff Cathedral, the first occasion on which we have sung there. We're especially pleased that the Cathedral's Director of Music, Stephen Moore, will be playing two solo pieces for organ as well as accompanying the Choir. A number of Caritasians, both present and past, have sung in the Cathedral Choirs, whilst Lindsay Gray founded and directed the Girl Choristers of the Cathedral between 1995 and 2003, so we have many strong links between the two organisations!
Come along to our concert on 5 March to enjoy great choral music while supporting these great causes! If you are unable to make it to the concert, but would still like to make a donation to help us reach our target of £1500, please get in touch with us through our Contact page.
Book your tickets now by clicking on the button below.
Caritas at the Cathedral - Tickets on sale now
Llandaff Cathedral, CF5 2LA
Saturday 5th March 2022, 2.30 p.m.
It's a great pleasure to be able to invite you to our first ever Caritas concert in Llandaff Cathedral!
We very much hope that you will join us for this special, groundbreaking occasion; we have a delightful programme for you, with a range of fabulous music going right back to the 15th century and through to the present day to include works by Tallis, Purcell, Mendelssohn, Stanford, Elgar, Howells and Arvo Pärt.
A particular feature of this concert will be the presence and participation of Stephen Moore, Director of Music at the Cathedral; not only will Stephen be accompanying Caritas in some of the choral music but he will also be playing two solo pieces on the magnificent Nicholson organ.
Tickets have just gone on sale today at £15 (£5 for students and children); click the button below to go to TicketSource. We advise you to book early as there will be a limit on numbers so that social distancing can take place.
More information on the recipient charities will be available soon - we would like to raise a total of at least £1,500 on this occasion - but in the meantime don't hesitate to get in touch if you would like any more information about the concert.
All very best wishes for 2022 - and we hope to see you in Llandaff Cathedral on 5th March!