Caritas Consort: 'Love Divine'
Saturday 28th September, 7:00 p.m.
St Mary's Nolton, Bridgend, CF31 3NL
Come and hear the Caritas Consort in the impressive setting of St Mary's Nolton. All proceeds will go to support the Syrian Refugees Project 'Croeso Cowbridge', helping to house a family of Syrian refugees in Cowbridge from 2020.
Wonderful choral music from the 16th c. to the present day on the theme of 'Love Divine'.
Tickets: £12 Adults (£6 Students and Children)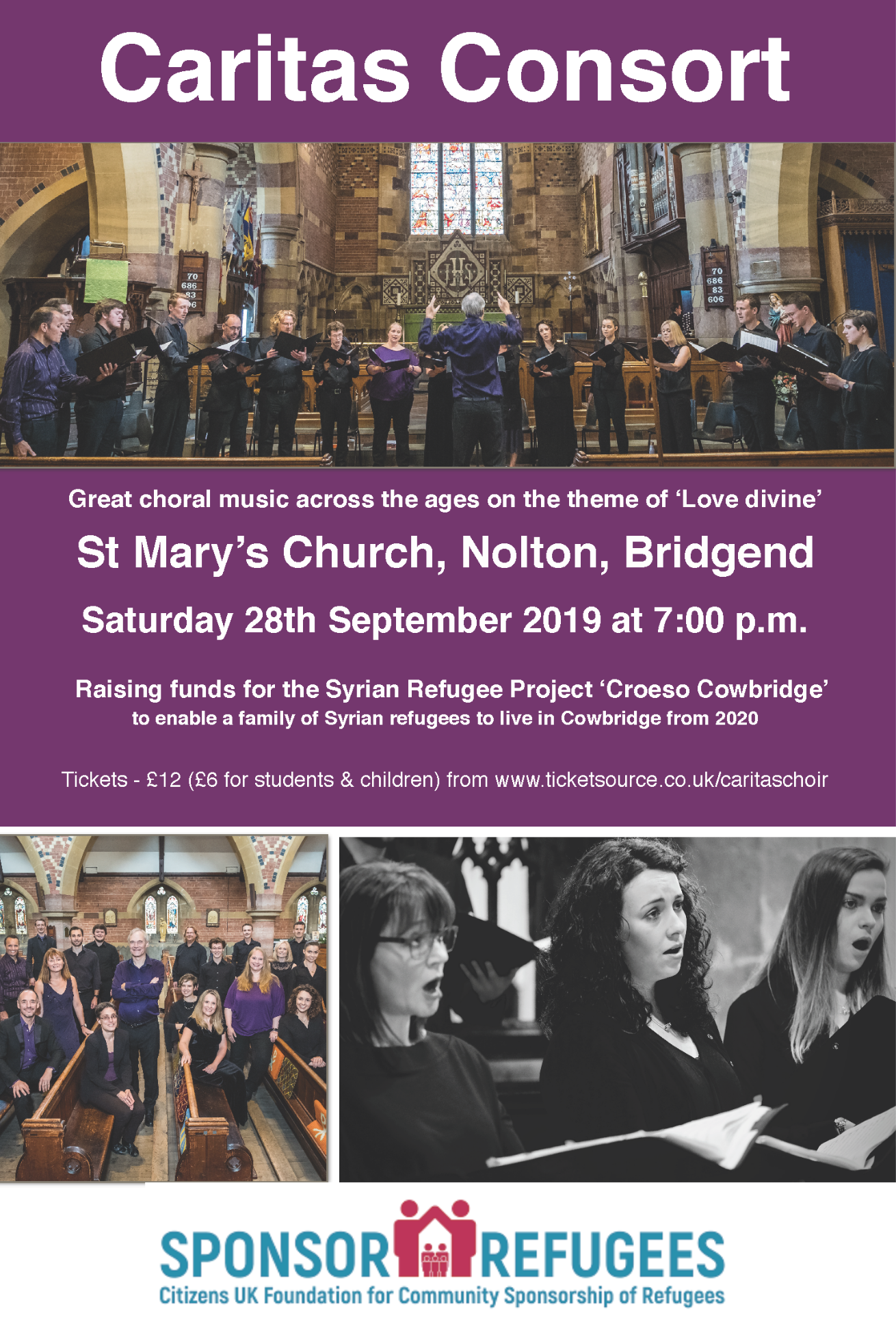 All of our concerts feature a range of music, unaccompanied or with organ, from the Renaissance period to the present day – plenty of variety, old and new, something for everyone. We look forward to welcoming you; come and hear us!
To be the first to hear, sign up to our email list through our Contact page.