In this interview, Paul Rothwell speaks with the founder and musical director of Caritas, Lindsay Gray about the past, present, and future of the choir as well as telling us a little bit about himself.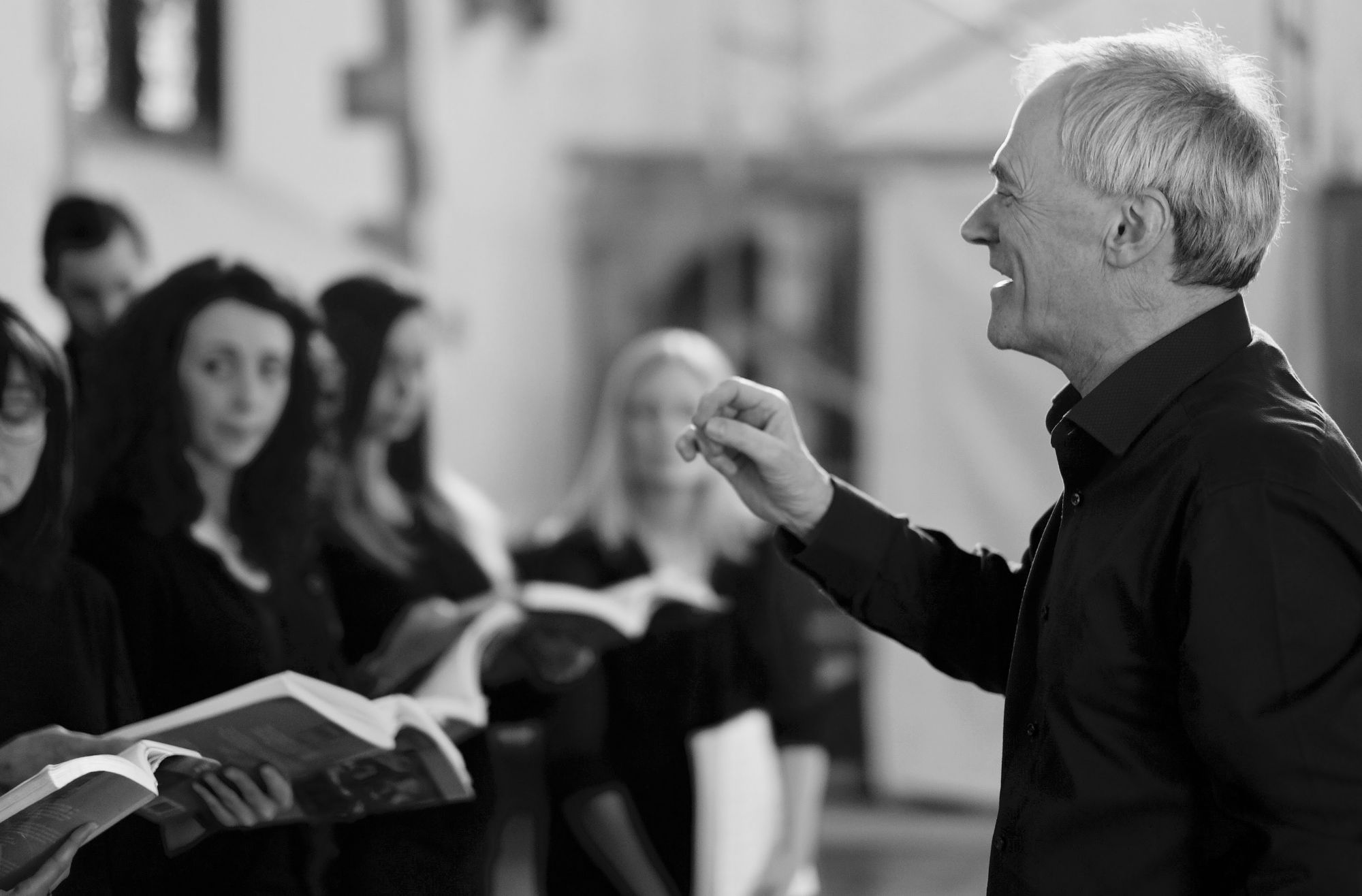 The Caritas Consort was created by Lindsay Gray in January 2013. For some time, Lindsay had considered the possibility of creating a choir of specially selected singers who would be able to learn new music very quickly, blend together both musically and socially, specialise in singing small scale works to a high standard and raise as much money as possible for charities and other good causes.
This vision became a reality when Lindsay issued personal invitations to 22 singers to join Caritas for the first rehearsal on 23rd January 2013. All singers would need to have very good sight-reading skills and a voice which would blend well to sing the Renaissance and Baroque repertoire which forms the main component of the concert pieces. Originally, 5 upper and 5 lower sopranos were selected, 4 altos (two counter-tenors and two female altos), 4 tenors, 2 baritones and 2 basses. One of our baritones is also an extremely able and experienced organist.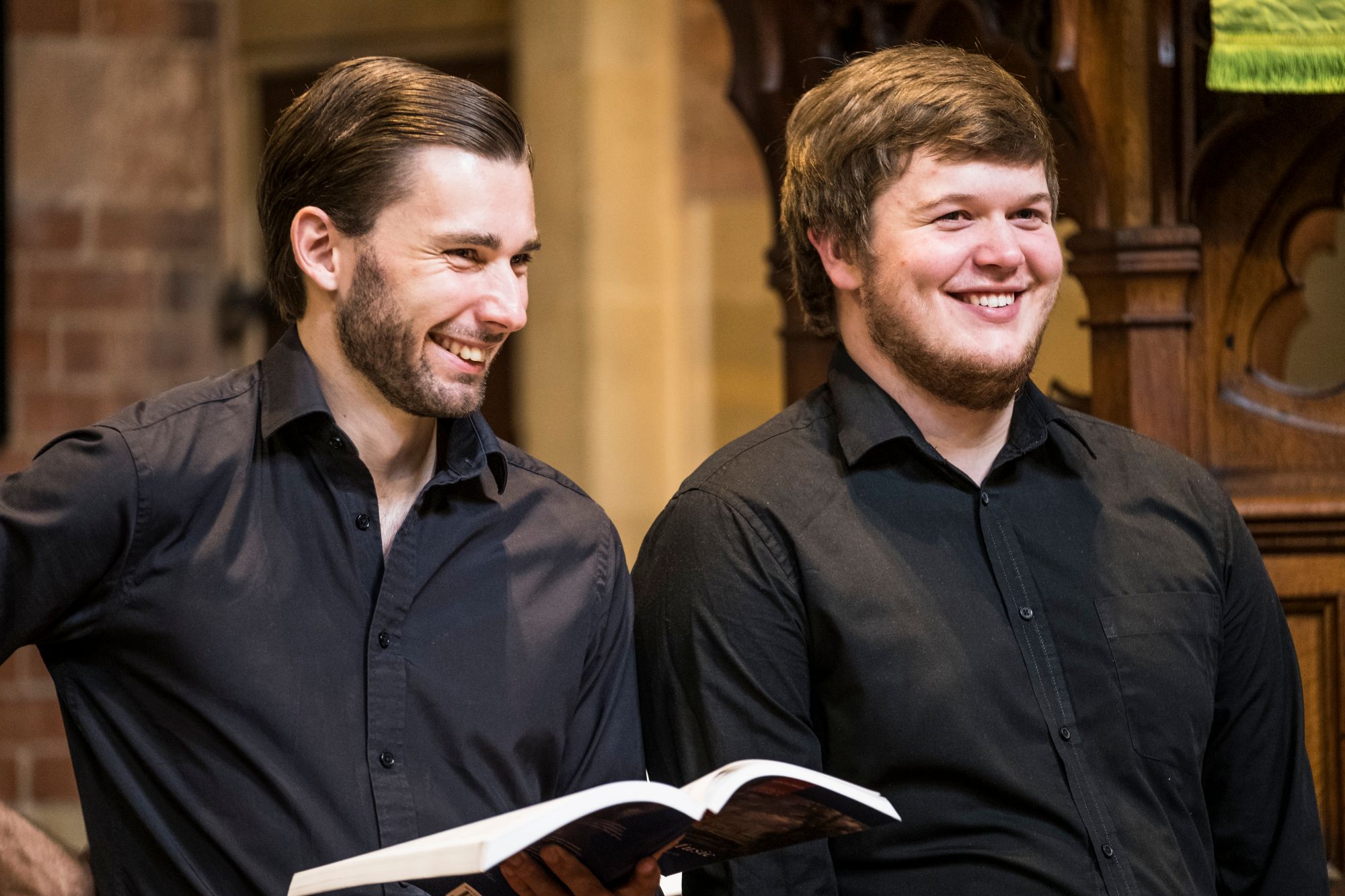 Although the primary aim was to find voices which blended well together, each of the singers has sung as a soloist or as part of a small ensemble in the past; at our first concert, 15 of the singers were involved in a solo or verse section.
Much of the music we sing is unaccompanied but we do use organ, piano or harpsichord as needed. External soloists and orchestral ensembles are not used with the choir, partly due to the nature of the works we sing, but also so that we can keep costs down and raise as much as possible for the charities concerned.
Charitable Aims and Objectives
Supporting charitable and other good causes is at the heart of our mission. Since we started in early 2013 we have raised over £63,000 for a range of different charitable organisations. Whilst we already have plans to support specific charities, we are always open to ideas and suggestions from organisations who would like our support; we aim to balance our fundraising between local charities and national / international organisations. You can find a full list of our concerts, money raised and charitable organisations supported on our Past Concerts page.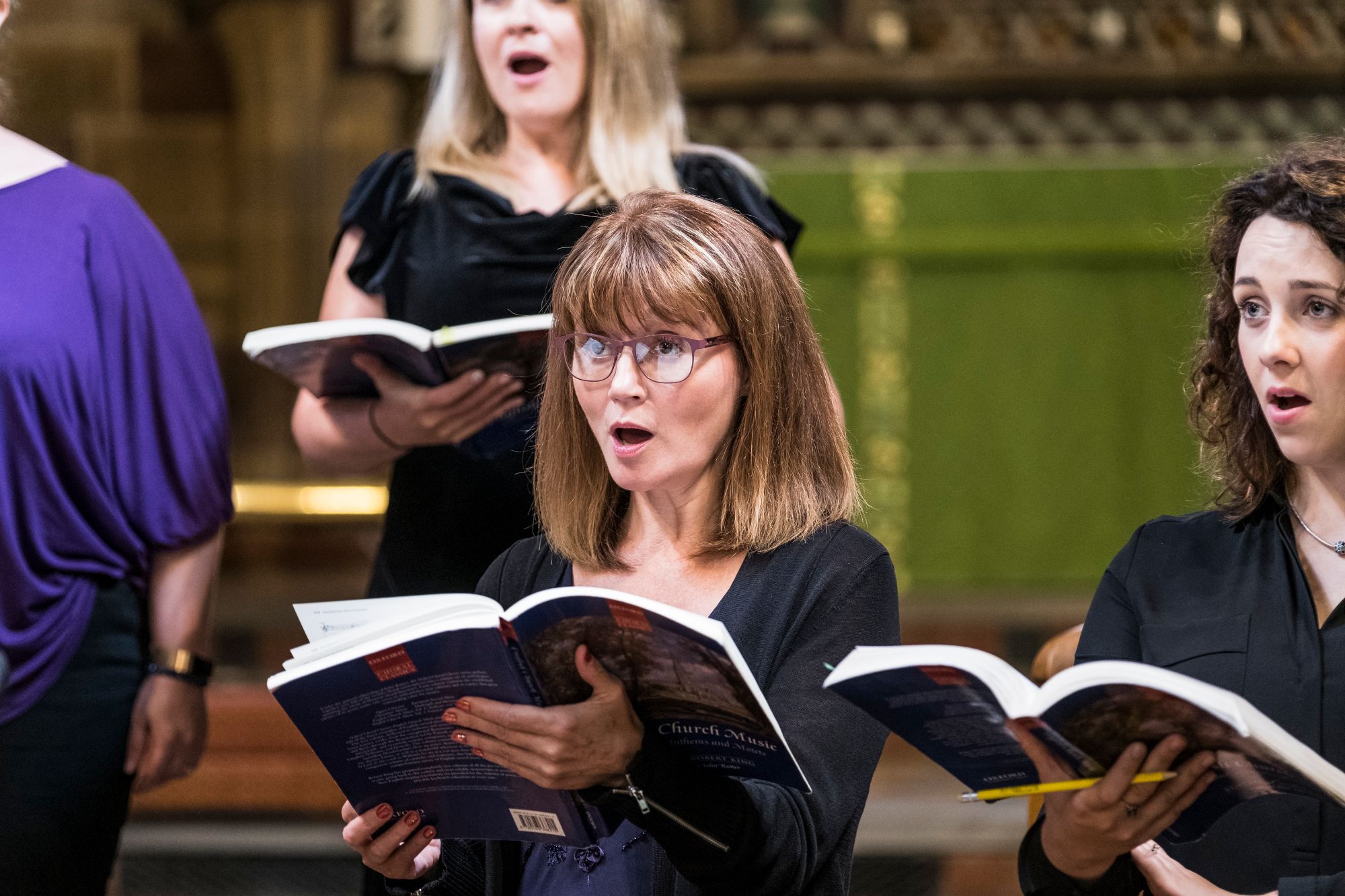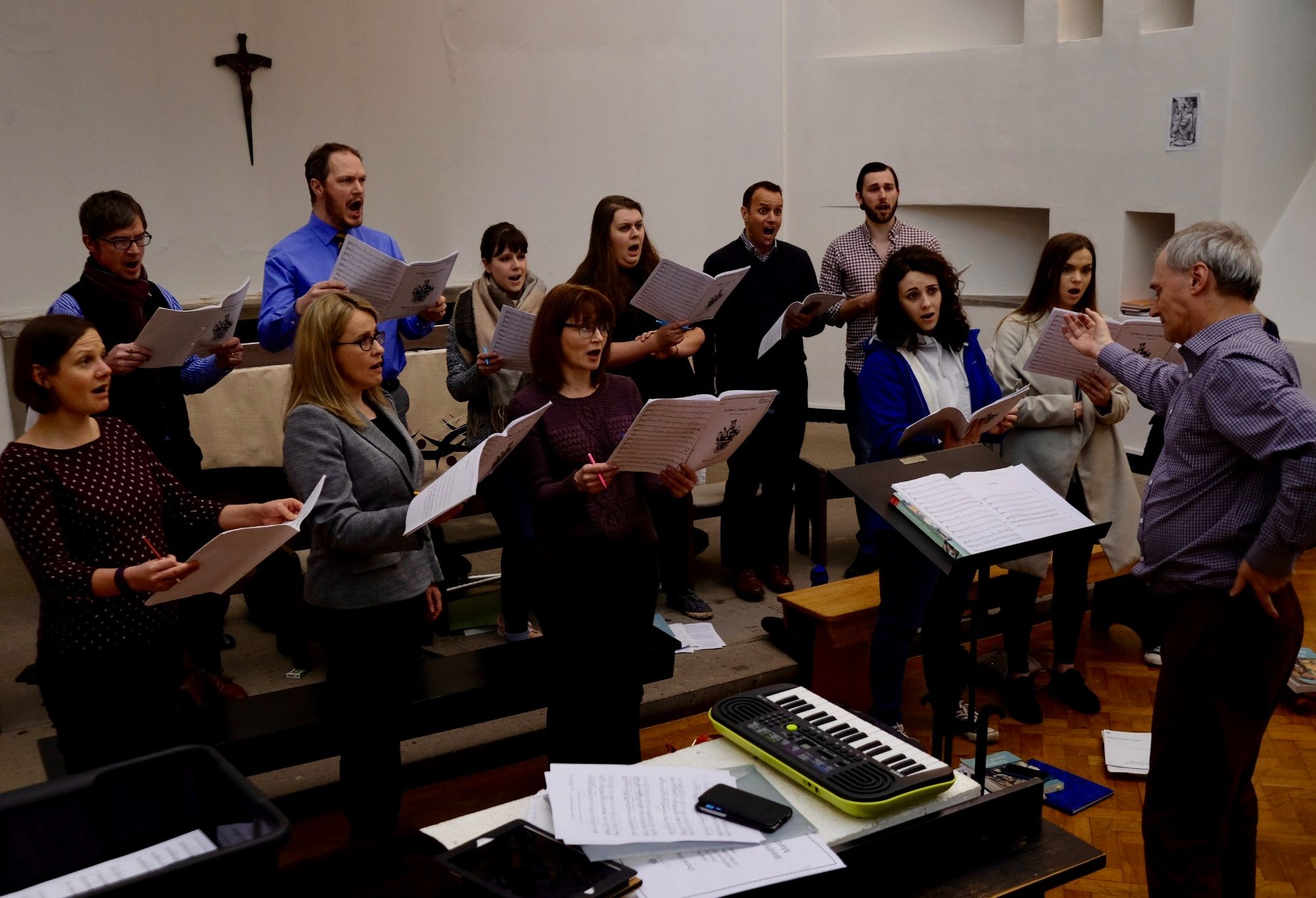 Caritas Choir and Caritas Consort
In 2016 we restructured Caritas and created 2 groups: a smaller ensemble of c. 12 – 14 singers ('Caritas Consort') and a larger group of c. 25 singers ('Caritas Choir') which will include many of the singers who have performed with us since we began. A primary reason for two groups is to enable us to put on more concerts each year and gradually to extend our range of locations.
Our rehearsals usually take place in at St Michael's Theological College chapel in Llandaff, Cardiff. The singers are mainly based in or near Cardiff and the Vale of the Glamorgan, although some members travel from further afield. We usually put on concerts in the Vale and Cardiff although we also sing occasionally in Newport, Swansea and Bristol.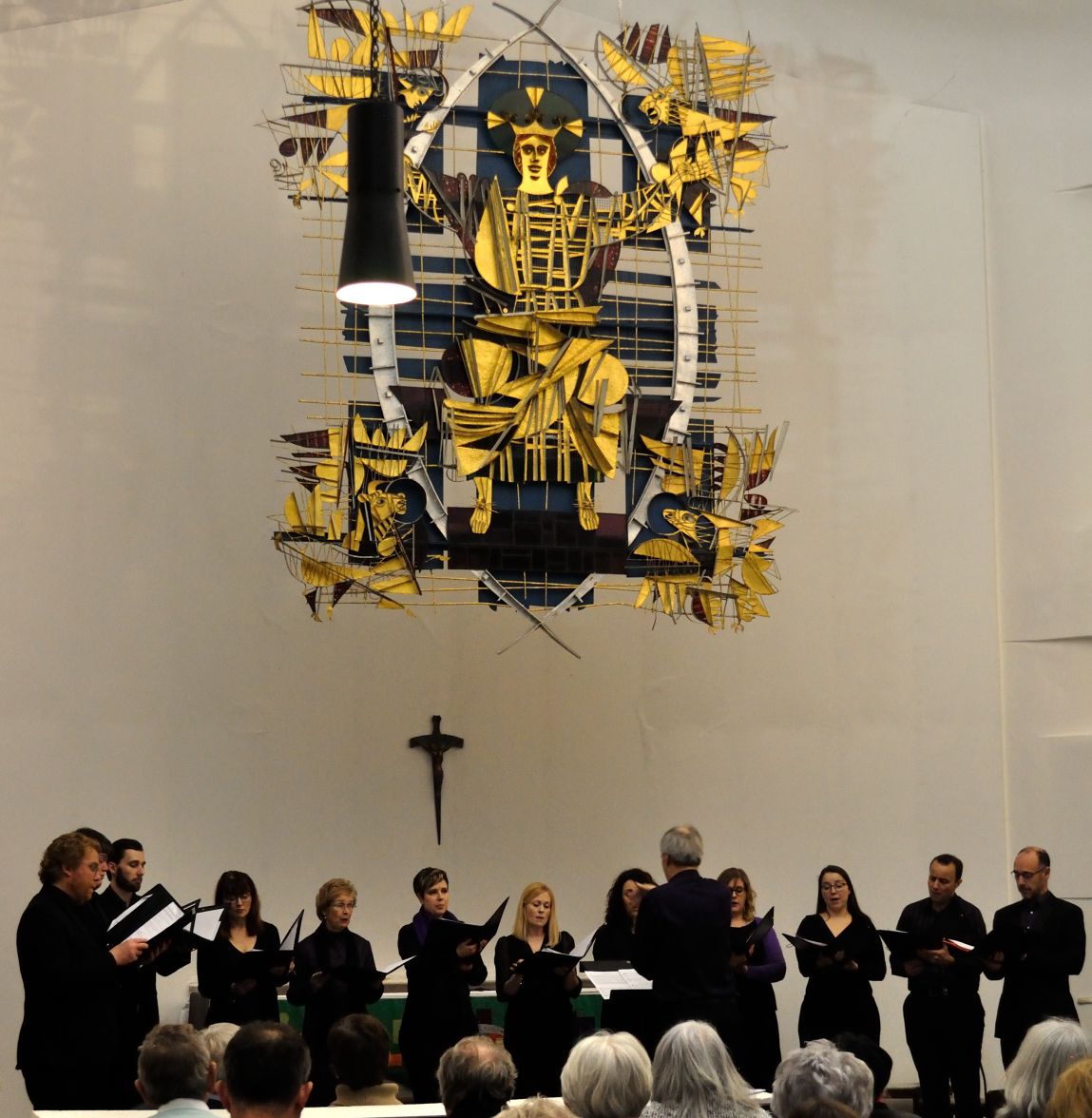 We are delighted that Dame Mary Archer accepted our invitation to be the first patron of Caritas Consort. Dame Mary is a keen singer in a chamber choir who takes a great interest in choral music. She is on the Advisory Board of the Royal School of Church Music and is President of the Guild of Church Musicians.
How you can support the Caritas Consort
There are various ways in which you can support the Caritas Consort:
Come along to our concerts
Tell others about our events and charitable activities
Make a donation to Caritas Consort or to one of our selected charities – See our Contact page for information