Caritas, Latin for 'charity', is a chamber choir based in Cardiff. We perform a range of music, unaccompanied or with organ, from the Renaissance period to the present day.
Formed of professional and other high-quality singers, all members give of their own time and aim to raise at least £1,000 per performance for charitable organisations and good causes.
Since our first performance in March 2013 we have put on 48 concerts and events, building a large and wide-ranging repertoire of around 300 pieces as well as raising over £62,000 for 65 charities and other good causes.
Please explore our website where you can find out about the choir, watch recordings, view our full list of repertoire and more...
Save the date: Saturday, 18th November
We shall be returning to Llandaff Cathedral for another special concert in this 10th anniversary year of Caritas.
Please place this date in your diary as we would love to see you there!
In the meantime, we have been busy recording some of our favourite repepertoire and new arrangements, all of which you can hear on our YouTube Channel: www.youtube.com/@caritasconsort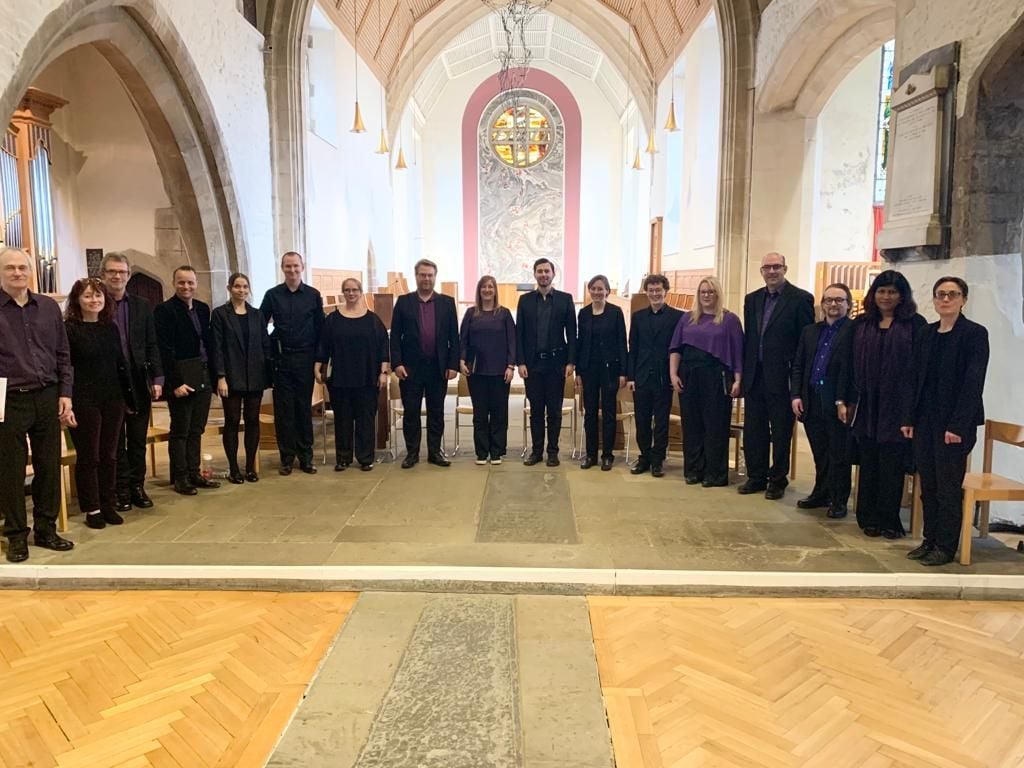 £1,300 raised at Newport Cathedral
It was really good to see so many at our concert in Newport Cathedral yesterday; it's great to report that we raised a total of £1,300 through ticket sales and donations, of which £1,100 will go to the Eden Gate charity and £200 to Newport Cathedral.
We should also add that everyone at the Cathedral was wonderfully welcoming and helpful; there was a tremendous welcome from the Dean, Ian Black, and we really enjoyed working with the Cathedral's Director of Music, Emma Gibbins, once again. Thank you also to Phae, Lou and Jen at the Cathedral for all they did for us on the day.
More information on our summer concert will follow as soon as possible - and please keep 18th November (afternoon ) free for our return to Llandaff Cathedral!
O Sacred Head, Surrounded - J.S. Bach
At this time in the Church's year we bring you one of J.S. Bach's beautiful chorale settings from his 'St Matthew Passion', recorded this week at a rehearsal in the lovely Nazareth House, Cardiff: 'O Sacred Head, surrounded'.
You'll be able to hear us perform this piece (and many others) if you come to our concert in Newport Cathedral on the 25th March.
Book your tickets now using the button below!