Caritas, Latin for 'charity', is a chamber choir based in Cardiff. We perform a range of music, unaccompanied or with organ, from the Renaissance period to the present day.
Formed of professional and other high-quality singers, all members give of their own time and aim to raise at least £1000 per performance for charitable organisations and good causes.
Since our first performance in March 2013 we have put on 39 concerts, building a large and wide-ranging repertoire of 270 pieces as well as raising over £47,000 for 57 charities and other good causes.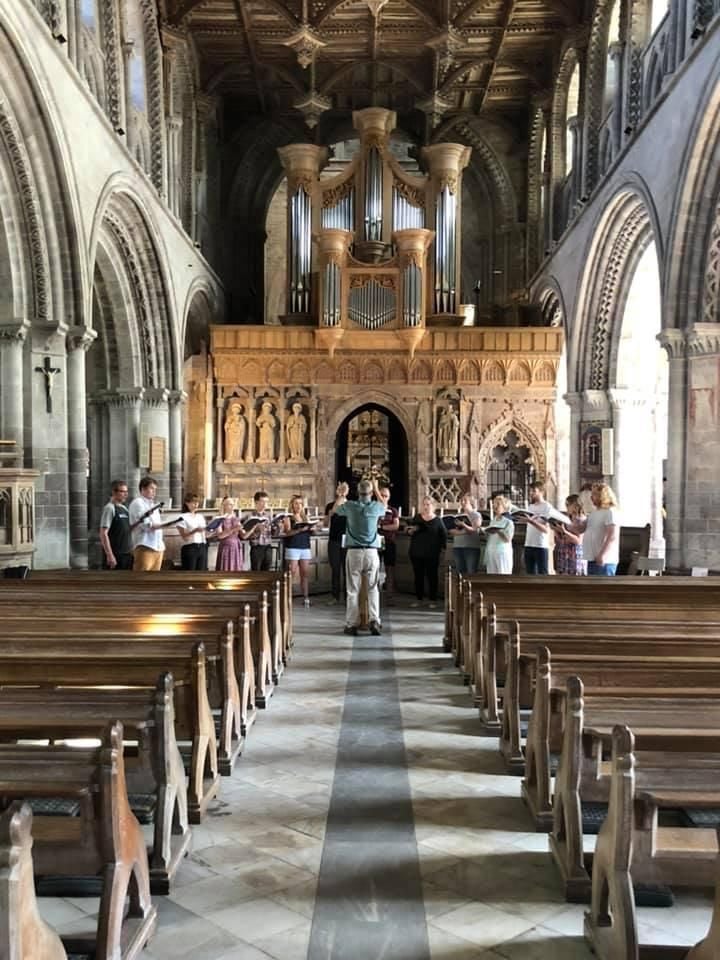 Unfortunately, due to the coronavirus outbreak, our concert due to be held in St Martin's Roath on Wednesday 18 March, has been postponed.
Please click below to see all information on this including refunds and future plans.
We hope that you understand why we have taken this decision; we wish everyone as healthy a time as possible over the forthcoming weeks and months and we shall keep you in touch with any Caritas news or developments as they occur.