Caritas, Latin for 'charity', is a chamber choir based in Cardiff. We perform a range of music, unaccompanied or with organ, from the Renaissance period to the present day.
Formed of professional and other high-quality singers, all members give of their own time and aim to raise at least £1,000 per performance for charitable organisations and good causes.
Since our first performance in March 2013 we have put on 46 concerts and events, building a large and wide-ranging repertoire of around 300 pieces as well as raising over £58,000 for 61 charities and other good causes.
Please explore our website where you can find out about the choir, watch recordings, view our full list of repertoire and more...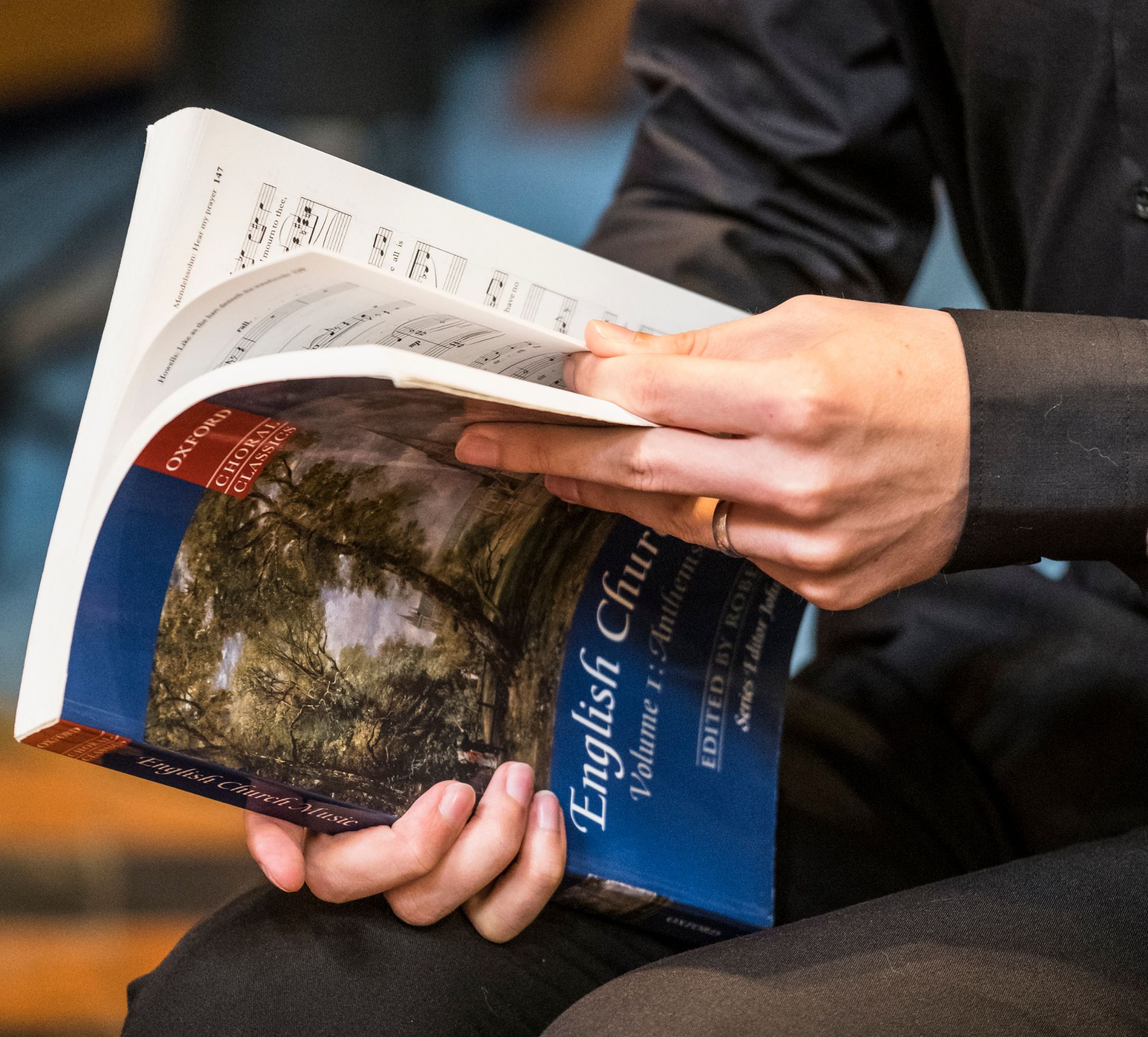 Save the date - Saturday 12 November
We are delighted to be able to give you the date for our next Caritas concert: Saturday 12th November at 3.00 p.m. in the fabulous setting and acoustic of St German's Church, Roath, Cardiff.
This will be the first time we have done a concert with music for Remembrance; we shall have a whole range of beautiful pieces in store for you - more details will be available later.
We will update this page with the ticket booking link during the next two weeks; but in the meantime, please save the date and we very much hope to see you on 12th November!
A very special Caritas event
We are really pleased to report on a wonderful service which took place last Saturday: Caritas was invited to sing at the wedding of one of our own Caritasians, Sarah Choi, with Richard Winter in the beautiful St Davids Cathedral, Pembrokeshire!
Sarah and Richard have donated a very generous sum of £1,500 to charity in line with the usual fund-raising process regarding the involvement of Caritas at an event; we'll let you know soon which charity they have chosen.
We have included two photos below; the first is of the Caritas group on the day, whilst in the second photo you can also see Simon Pearce (Director of Music at St Davids Cathedral) who accompanied us superbly on the organ and, in the centre, the grandparents of the bride, Christopher & Sylvia Gower. Christopher, a former Director of Music at Peterborough Cathedral, composed a very attractive and appropriate anthem 'Love never ends' for the occasion.
Our warmest congratulations to the happy couple!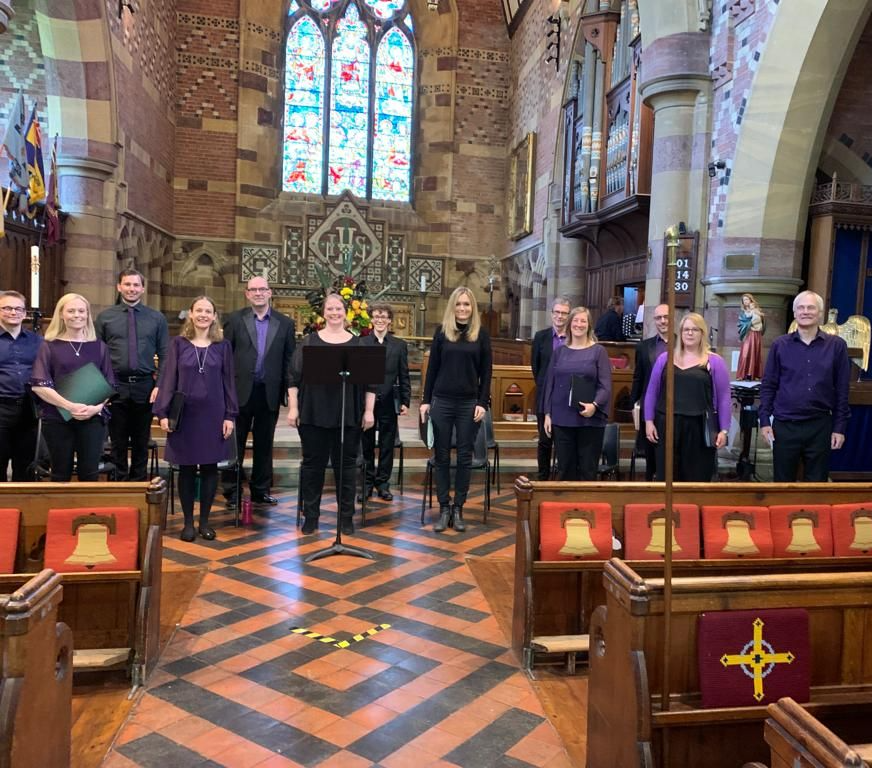 £1,300 raised at Caritas' summer concert
Thank you to everyone who joined us on Saturday for our summer concert in the beautiful St Augustine's, Penarth.
We had a very enjoyable afternoon: fourteen singers, including David Butler our organist, put on a varied programme of choral and organ music.
Through the sales of tickets, CDs and donations we raised an incredible £1,300, with £900 being given to our primary charity of the day, Shelter Cymru, and £400 going to the Ministry Area of which St Augustine's Church is a member.
This brings our fundraising total to over £57,000 for 61 different charities and other good causes!
We look forward to seeing many of you in the autumn for our next concert; details to be announced soon!