Caritas, Latin for 'charity', is a chamber choir based in Cardiff. We perform a range of music, unaccompanied or with organ, from the Renaissance period to the present day.
Formed of professional and other high-quality singers, all members give of their own time and aim to raise at least £1000 per performance for charitable organisations and good causes.
Since our first performance in March 2013 we have put on 44 concerts and events, building a large and wide-ranging repertoire of around 300 pieces as well as raising over £55,000 for 60 charities and other good causes.
Please explore our website where you can find out about the choir, watch recordings, view our full list of repertoire and more...
We are proud to be supporting Shelter Cymru
Caritas are proud to be supporting the charity Shelter Cymru through the ticket sales of our upcoming concert on 11 June, 2.30 p.m. in St Augustine's Church, Penarth. Learn more about their work below.
Since 2013 Caritas have raised over £55,000 for charitable causes. For each concert, our singers give their time freely so that the causes can receive all of the proceeds. Help us to support the important work of Shelter Cymru while enjoying an afternoon of uplifting, sacred and secular music, and on the Queen's official birthday Handel's great anthem 'Zadok the Priest'. Buy your tickets today through the button below.
Shelter Cymru help thousands of people each year across Wales who are affected by the housing emergency by offering free, confidential and independent advice. Shelter work with people who use their services as equals. They provide information, advice and support to help people identify the best options to prevent homelessness, to find and keep a home and to help them take control of their own lives.
Shelter Cymru exists to defend the right to a safe home and fight the devastating impact the housing emergency has on people and society.
They believe that home is everything.
Caritas Summer Concert
Saturday 11 June 2022, 2.30 p.m.
St Augustine's Church, Penarth CF64 1BA
Tickets £15 (£5 students/children)
Caritas Summer Concert - Tickets now on sale!
Saturday 11 June 2022, 2.30 p.m.
St Augustine's Church, Penarth CF64 1BA
Tickets £15 (£5 students/children)
We are delighted to be able to give you details of our Caritas concert on the afternoon of Saturday, 11th June!
We shall be returning to the wonderful setting of St Augustine's Church, Penarth, where we gave a concert in 2014 and the venue of our CD recording four years later. It is a superb building with a magnificent 19th century William Hill organ - and an excellent acoustic for choral music!
The concert will include a whole set of glorious sacred and secular pieces with very positive themes for these troubled times: themes of joy, praise, light, peace and love - and much more too.
We shall also pay tribute to Her Majesty the Queen in the final section of the concert in this special year of her Platinum Jubilee; in fact, it is the Queen's official birthday on 11th June.
All of the proceeds from the concert will go to Shelter Cymru and St Augustine's Church. Click on the button below to buy your tickets now.
We are very much looking forward to seeing you at this great venue on 11th June!
Our next concert is scheduled for Saturday 11th June at 2:30pm, so please place the date in your diary! We'll have news on the venue very soon so keep an eye on this page as we'll announce it here as soon as it's confirmed.
In the meantime, here's a recording of 'Jesu, Joy of Man's Desiring' taken from our recent concert at Llandaff Cathedral. The extremely famous piece needs little in the way of introduction. Taken from a larger cantata (Herz und Mund und Tat und Leben), it is a fine example of a genre Bach enjoyed - the chorale, with organ embellishment. Or rather, the organ prelude, with chorale interjections! The sung chorale is deliberately very simple - the sort of music which the common church-goer could learn and sing. This 'accessibility' was central to Lutheran theology. The organ, meanwhile, plays an elegant, extended, contrapuntally complex melody between the sung phrases.
Once again, many thanks to Stephen Moore for his very important rôle in this piece and as our organist for the concert.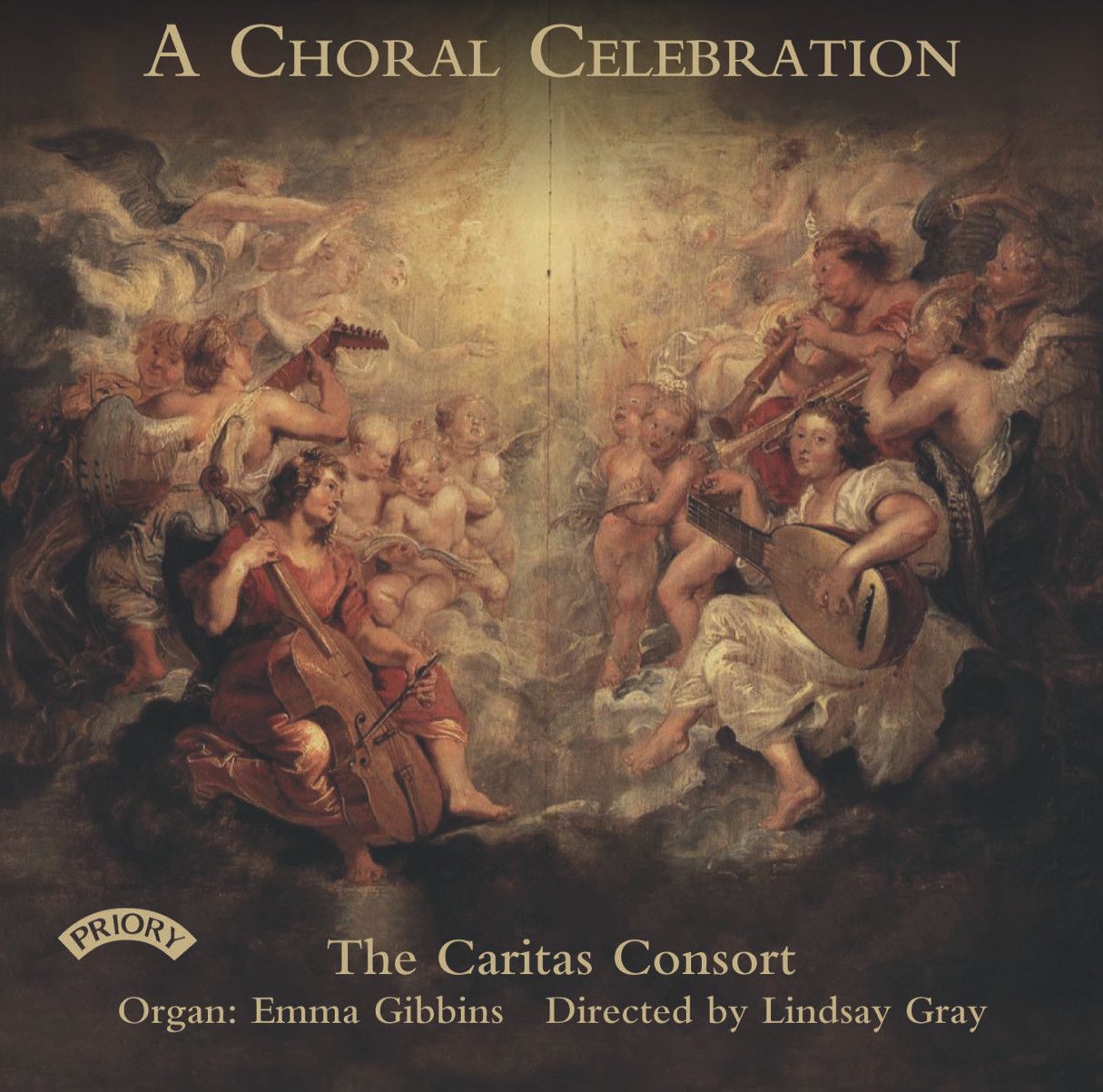 We're delighted to let you know that Caritas will be featuring on national Radio for the first time tomorrow, Tuesday, 5th April!
The Daily Service on Radio 4, which starts at 09.45 a.m. and lasts for c. 14 minutes, will close with our recording of the great Welsh tune 'Aberystwyth' from our CD, set to the words 'Jesu, lover of my soul'.
Do listen in on Radio 4 Long Wave or BBC Sounds if you happen to be free between 09.45 and 09.59!