Caritas, Latin for 'charity', is a chamber choir based in Cardiff. We perform a range of music, unaccompanied or with organ, from the Renaissance period to the present day.
Formed of professional and other high-quality singers, all members give of their own time and aim to raise at least £1000 per performance for charitable organisations and good causes.
Since our first performance in March 2013 we have put on 39 concerts, building a large and wide-ranging repertoire of 270 pieces as well as raising over £47,000 for 57 charities and other good causes.
Photo: Rehearsal in St David's Cathedral, Pembrokeshire July 2019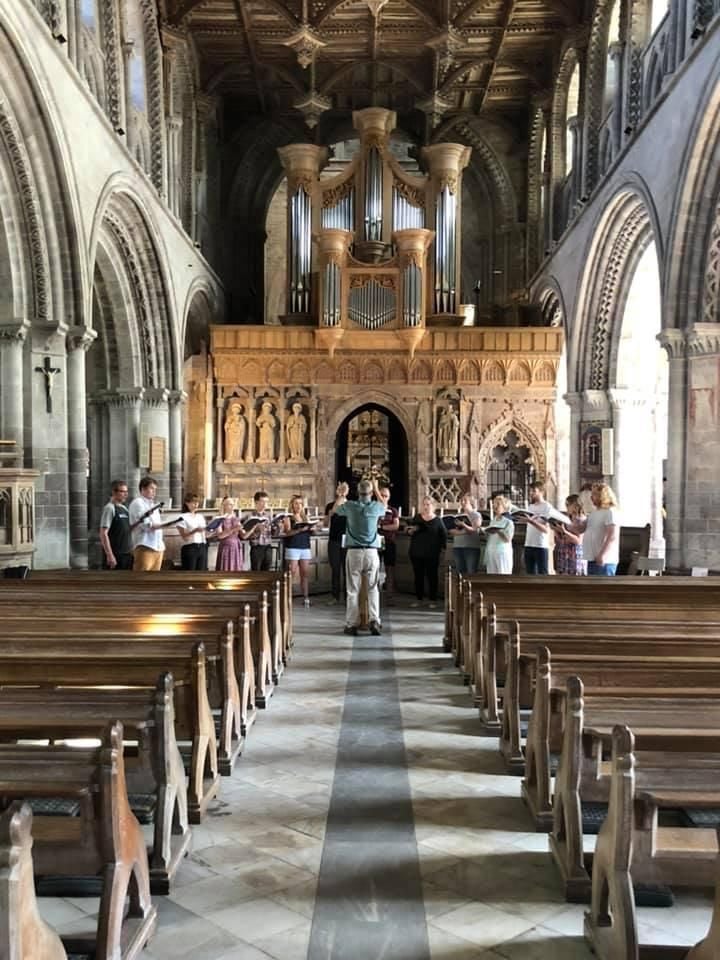 Thank you to everyone who attended Christmas with Caritas at St. Margaret's Church in Roath. We raised just over £1,500, split equally between Welsh Hearts and St. Margaret's Church and it brings our total for the year to £8,895 making 2019 our best year to date!
2020 is going to be a busy year for the Caritas Consort as we have a number of concerts already in the planning stages. Keep an eye out for concert announcements and we hope you'll be able to join us and help us sail past the £50,000 milestone!
Merry Christmas and a Happy New Year to you all. Nadolig Llawen a Blwyddyn Newydd Dda i bawb.