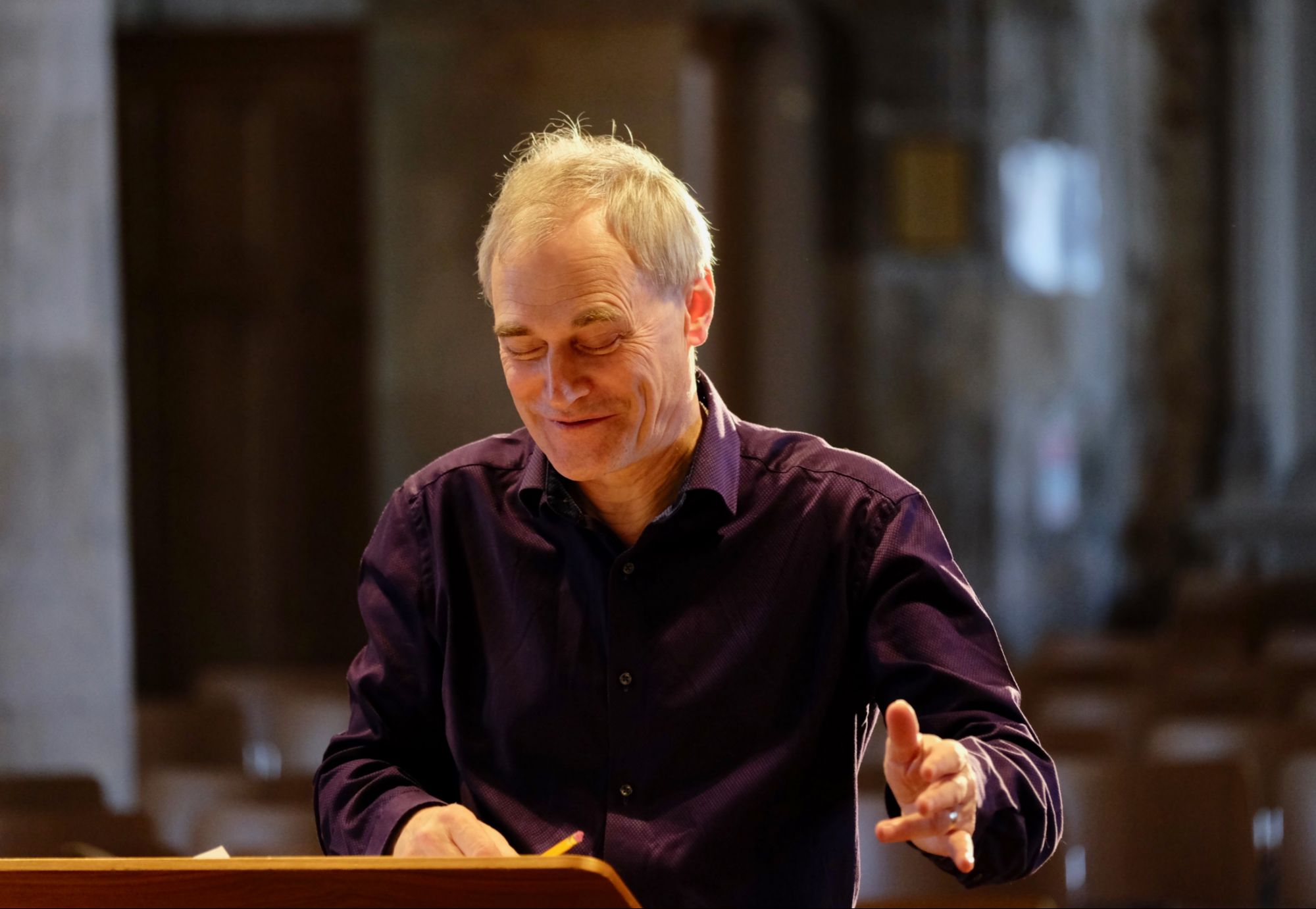 Lindsay Gray founded Caritas in January 2013; he is also the Director and Conductor of the group. A former choral scholar (counter-tenor) at King's College, Cambridge under Sir David Willcocks and Sir Philip Ledger, Lindsay comes from Nottinghamshire where he sang in various choirs including St Peter's and St Mary's in Nottingham and Southwell Minster.
At Cambridge he read Music after which he took his PGCE in Music, French and Latin at Durham where he sung in the Cathedral Choir under Richard Lloyd, became Organist and Choirmaster in a local church and performed as a soloist with university chamber choirs and the opera group.
Lindsay then taught in four schools across the UK (three as Director of Music) before becoming a Headmaster, most recently at The Cathedral School, Llandaff, in Cardiff where he extended the age range of the school, doubled the numbers and created a choir of Girl Choristers. After 14 years at Llandaff, Lindsay become Director of the Royal School of Church Music, a post he held until September 2012.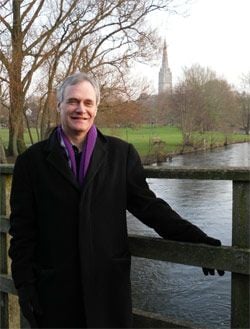 Since that time, Lindsay has formed Caritas and taken on roles for periods of time as a trustee for the Woodard Academies Trust, governor of Peterston-super-Ely primary school and Clifton College as well as organist and Chair of the PCC at St Peter's Church, Peterston-super-Ely. From 2015 until 2019 he was Chair of trustees for the bereavement charity '2 Wish upon a Star'; he also takes on mediation rôles in churches and cathedrals. Lindsay was appointed Emeritus Director of the RSCM in December 2012 and has been awarded the FRSCM and HonFGCM diplomas for services to church music.
In addition to this portfolio of activities, Lindsay is a cricket fanatic (he follows the fortunes of the England cricket team with a passion!) plays table tennis and golf, and enjoys walking, travelling and eating Indian food. His wife Caroline and younger daughter Susanna have sung soprano in Caritas at various stages.
An Interview with Lindsay Gray
In the first of a series of interviews, Paul Rothwell speaks with the founder and musical director of Caritas, Lindsay Gray. Here Lindsay talks about the past, present, and future of the choir as well as telling us a little bit about himself.